Hand held Body metal scanner metal detector
GC-1001 is a kind of small Hand- held Metal Detector,which is a special machine to security inspection.This machine is convenient to use, 
no adjustable controller,quickly reaction when detecting metals,and sound and light simultaneous alarming.
It would sound clearly in low frequency 
when detecting small metal. 
It would sound clearly in high frequency when detecting big metal.
Function:
1Easy and convenient to operate
2The manual part makes anti-smoothy design
3Two sides both alarm with flashing red light when detecting metal articles.
4Low battery waste:no waste when stop working,below 1mA when working.
5Super-high accuracy and sensitivity that be able to detect very small metals(up to 0.1g)
6The system be able to inspect power source and battery failure, power insufficient .
7Alarm in different sounds according to different metals,and connect earphone available in harmonious 
surroundings
product parameter:
1Dimension410mm*85mm
2Power Source:standard 9v over-lapping battery
3Alarm mode:sound-light alarm simultaneously
4Weight:500g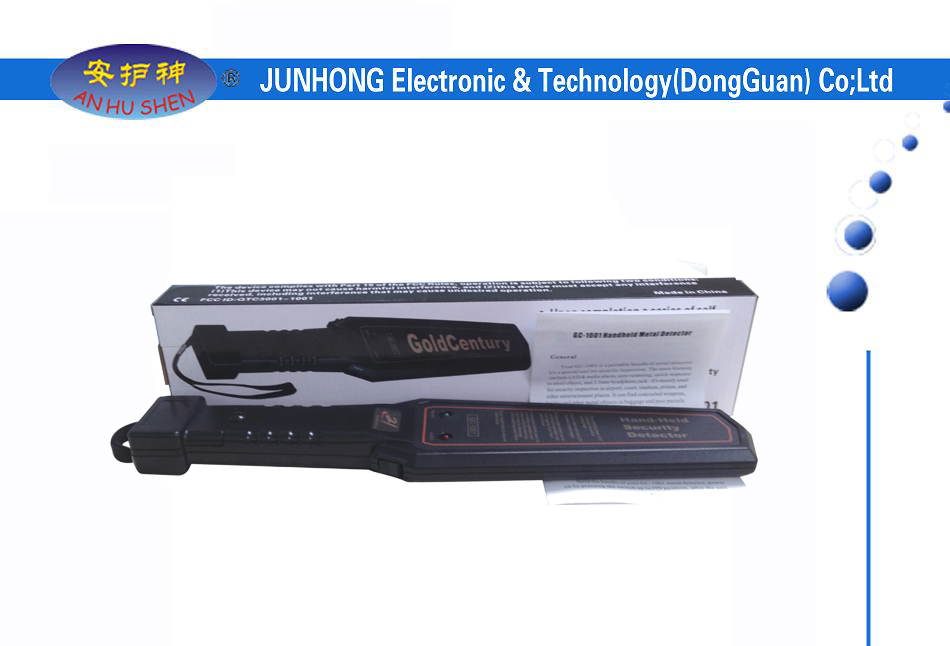 Junhng is leading manufacturer of hand held metal detector , door frame metal detectors since 2005