JH-60 Infrared Thermal Scanning Imaging Temperature Measurement System
JH-60 intelligent Infrared full body thermal screening device is featured with non-contact temperature measurement which avoids cross-infection caused by close contact during temperature measuring (unlike common IR thermometer). It is able to scan large area quickly and instantaneously. Measurement can be carried out for many moving objects. Staying for manual detecting is not required. Thus, it is more efficient, and passengers won't feel uncomfortable while walking through the Equipment.
JH-60 infrared temperature screening system can be installed at exit and entry, transmit clearance can achieve automatic warning, autocratic capture, automatic recording, remote transmission by network and other functions from detecting human body temperature.
JH-60 system includes IP type thermal imaging camera, CCTV CCD camera, housing, black body and computer. Though Internet, the computer can control the thermal imaging camera and CCD camera, to get the measurement data. This system portable, and can be fixed as well. The effective measurement distance is as long as 3-10 meters,
Application
JH-60 Infrared thermal temperature testing system can detect fever bodies conveniently. Thus it has been used against SARS, and now being used for prevention of Bird flu and Elbola Virus. It can be installed in airport, immigration check point, international cruise ships dock, land crossings, it is also widely used at hospital, shopping mall, bus station, schools, museum, sports center other crowded places etc.
Feature and Advantages
1. Real-time, Scanning large area quickly
2. Long distance High thermal sensitivity. safety concealment
3. Accurate temperature measurement
4. Max & min temperature track, Color &voice alarm
5. Built-in software body temperature display
6. Network remote off-site operations
7. Image storage, 24 hours monitoring
8. Maximum surface temperature of the human body search is easy to judge
9. condition monitoring
10. Mobile installed on any important places
11. Movable working station, of great convenience and flexibility.
12. Far distance non-contact measurement, safe and fast
13. Auto calibration, non-contact, cooperate with the black body,
14. has great measurement accuracy and stability.
15. Intelligent temperature measurement, with auto adjustment function.
16. Real-time measurement data, auto measurement for more than one object
17. With IP type thermal imaging camera, convenient for data transmission.
18. With UPS power, ensure for continuous working
Function Description
Spot measurement in full screen
Auto-tracking the max. temperature, the real-time automatic tracking the highest temperature, realize the simultaneous alarm to multi-objectives that is over the temperature setting.
Multi-option of palette
User can adjust the palette for different color scale.
Intelligent body temperature measurement .
Save the infrared images and recordings
Images and recordings saved by the system can be recalled for further analysis.
Emissivity, distance,humidity and environment temperature can be adjustable.
Infrared image and CCD image overlay
Accurate location on the CCD image, and analysis result of the measurement can be overlaid both to the infrared image and CCD image.
Infrared image and temperature value can be uploaded remotely.  Real-time on-site global surveillance can be realized by internet and telecom
Intelligent alarm function
Complex alarm conditions can be settable, such as alarm temperature range, minimum alarm area, and multiple spots alarm&tracking, multiple alarm area and temperature range for avoiding disturbance of inflammable, hot water, tube, etc. Alarm delay, alarm sensitivity, and alarm temperature value can be
settable by indicating with different color, while alarm by sound is also available.
Specification
Model number

JH-60

Detector characteristics

Detector type

Uncooled FPA microbolometer

Array size/format

384*288

Spectral range

8

~

14μm

Camera solution

600tvl

Image manage

NETD

0.06℃

Measurement

Field of view

24°×18°

Frame rate

50HZ

Focus

Autom/Electric

Temperature ranges

0℃

~

+60℃

Measurement
correction

Automatic/manual

Image adjustment

Auto/manual gain and brightness

Repeatability

≤± 0.2 ℃

Through internal and external black body

Automatic temperature correction

Temperature Stability

≤ 0.3 ℃

Temperature measurement error

± 0.6 ℃

Temperature consistency

≤± 0.4 ℃

Alert response time

≤± 2 s

Image storage

Visible light camera

600 TV lines of high-definition video camera

Interface

Data transmission

RJ-45 Ethernet output for thermal image, data
transfer, and camera control
System Configuration
System configuration

1 pcs

Thermal imaging camera

1 pcs

Analyze software

1 pcs

Control host PC(with touch screen display)

1 pcs

Black body

1 pcs

Cables

1 pcs

Movable working table

(optional

)

1 pcs

UPS power supply (optional)

1 pcs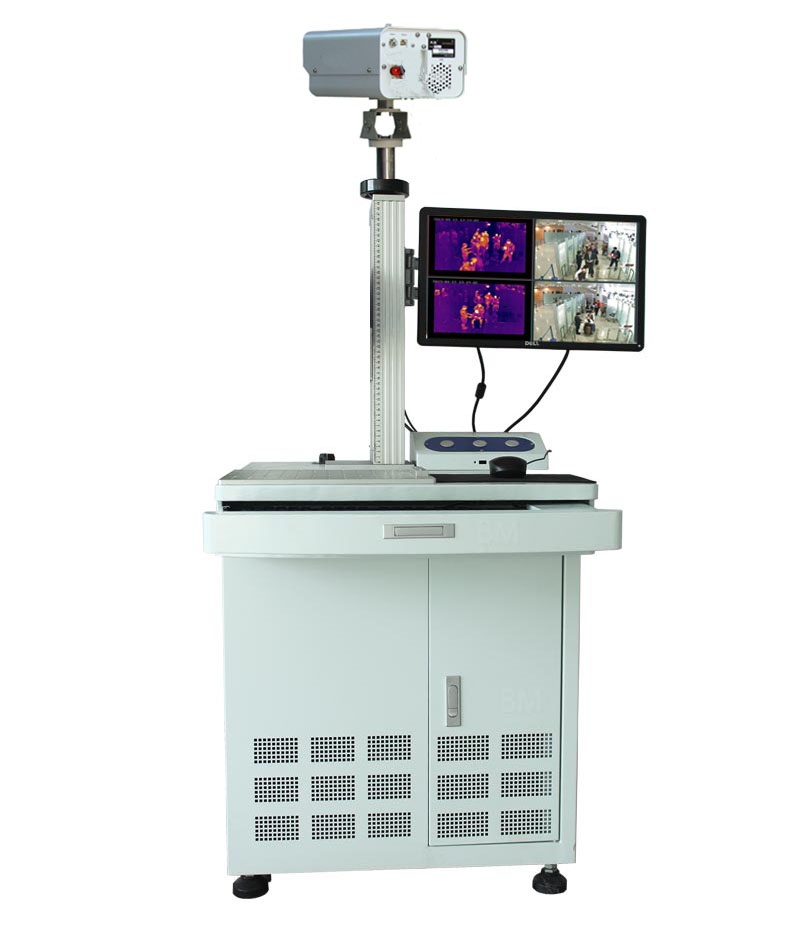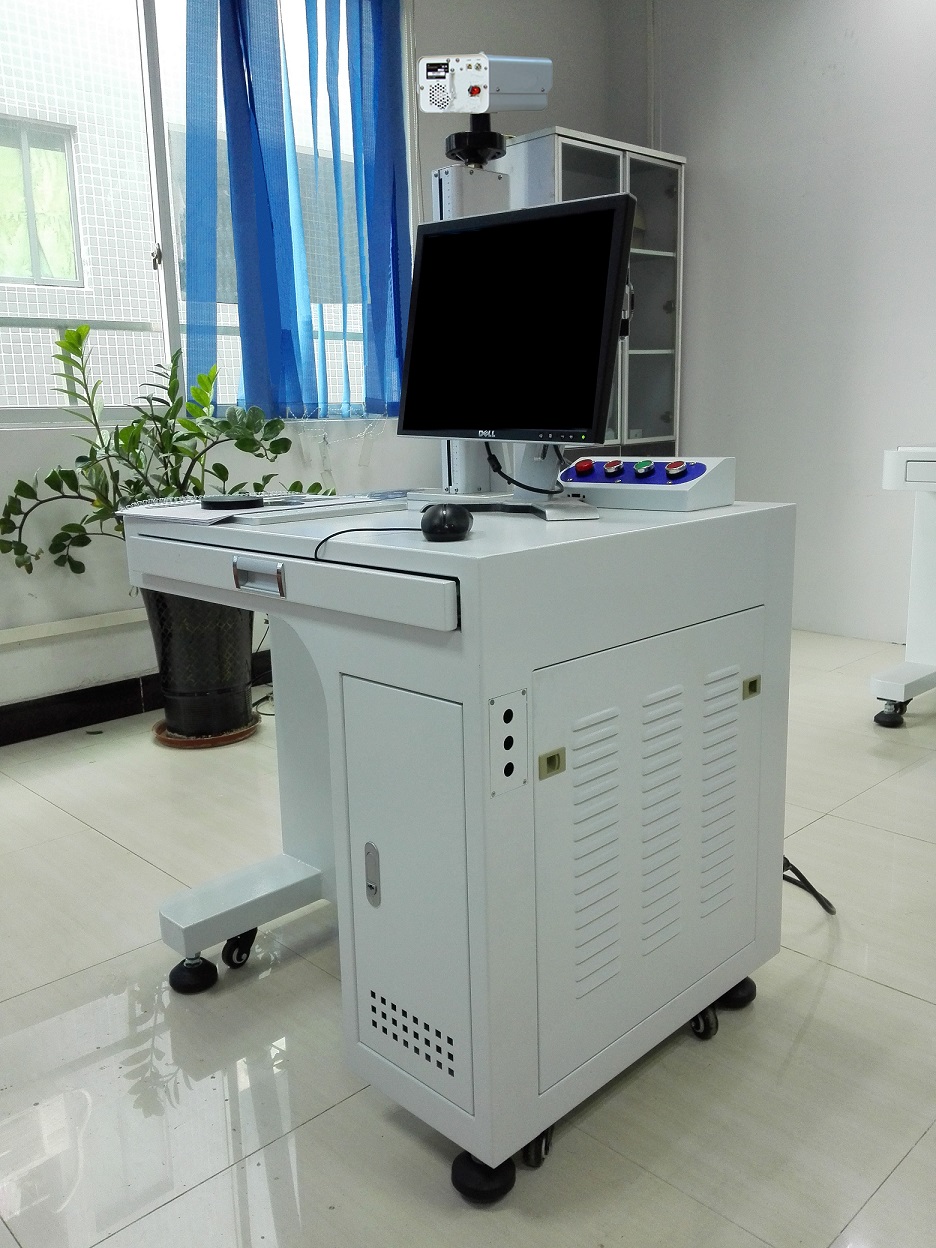 System Interface

Monitor Interface